Tool Rental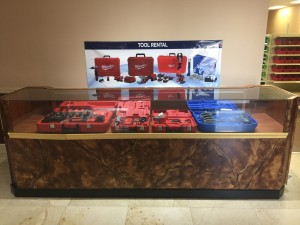 Valy Marine rent and sell specialty marine plumbing tools, we currently have the Milwaukee pro press, uponor mini press and wisbro expander tools in stock for rent or purchase.

The Uponor mini press is the only crimp tool that can press the uponor multi-layer composite (MLC) pex and fittings.

The Milwaukee pro press tool can crimp up to 1-1/2 inch viega pro press fittings.

The Milwaukee expander tool is perfect for wisbro aqua pex pipe and expander rings.